Published on Saturday, 11 February 2023 03:02
Nada
To find out all about the Awakening Your Light Body Program With Nada that starts the first Monday in March, watch the three informational videos below! 
ENJOY and be sure to let me know if you have any questions! 
Thank you for watching and for choosing to follow Your Heart's Divine Guidance!
Loving Light and Smiles,
Nada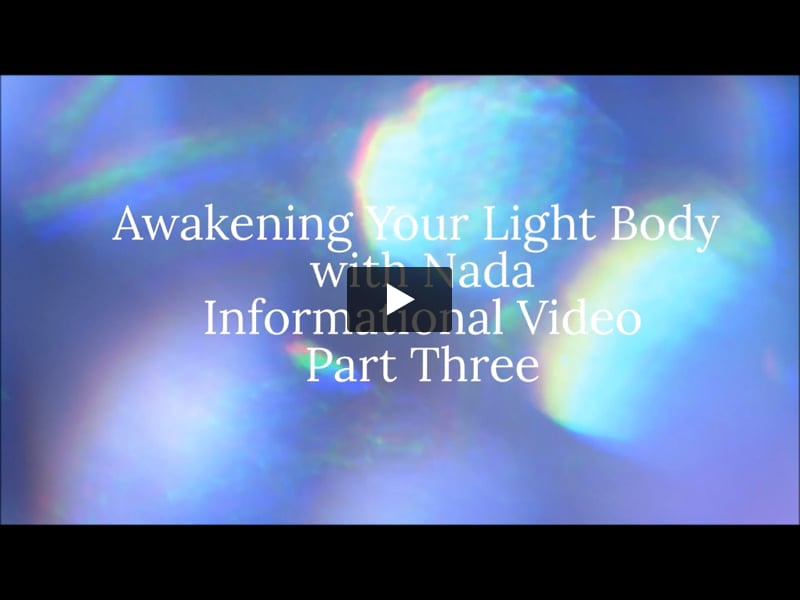 Click HERE to download a copy of the "12 REASONS TO AWAKEN YOUR LIGHT BODY" discussed in the second video.
Published on Wednesday, 04 May 2022 05:00
Nada
Decide to continue to "Transform Your Life With Light" and join this Incredible Light Body Graduate course that teaches the Self-Exciting and Frequencies skills set as the foundation for retaining your experience of the light body. This will develop your ability to sustain and maintain your consciousness as you move into higher levels of reality. These skills can be used to both open up to higher realms and dimensions and to bring the light, understanding, and insights you gain into your everyday reality.
CLICK HERE to register and find out more!!!
Published on Friday, 29 April 2022 05:00
Nada